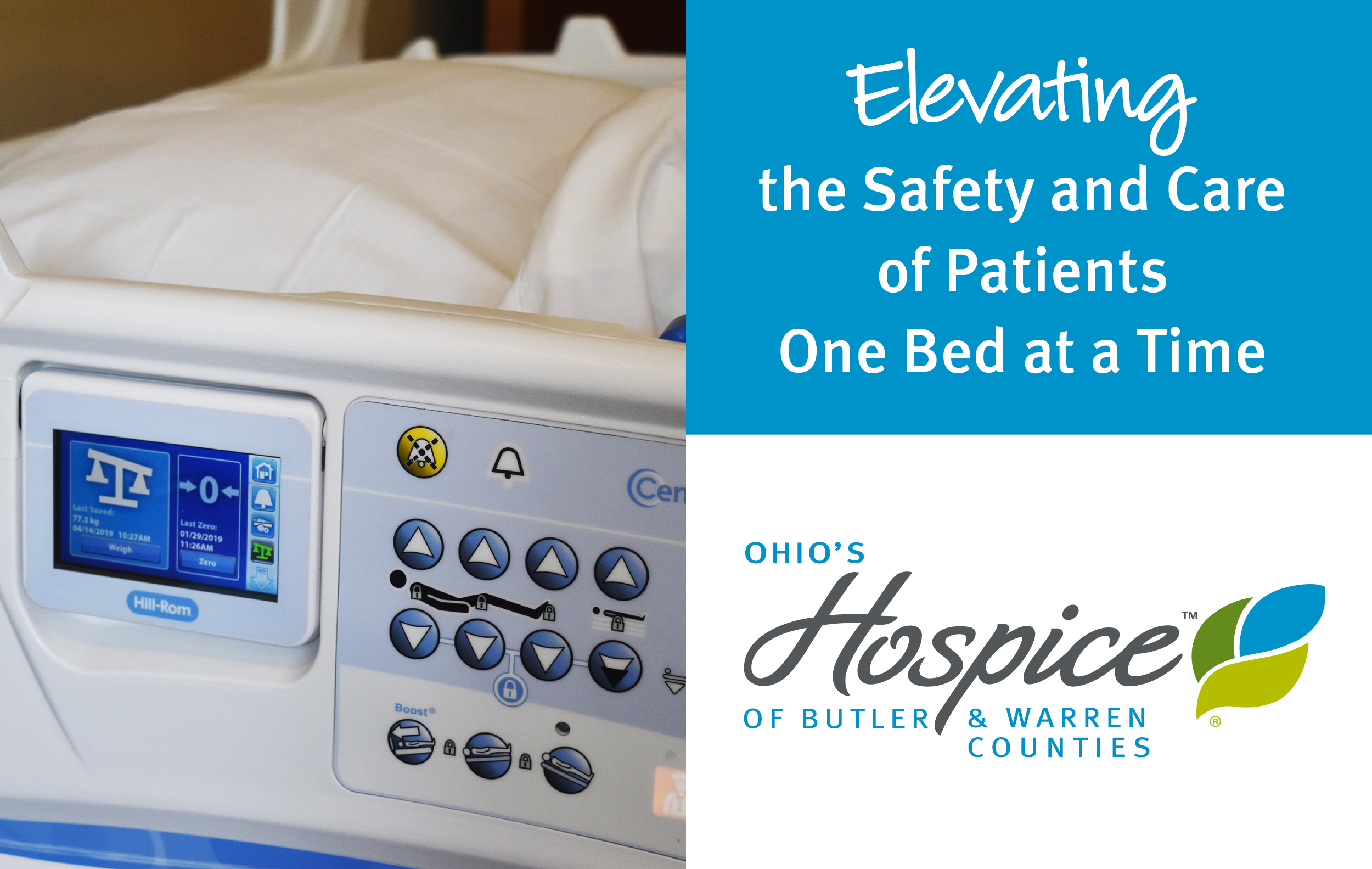 Ohio's Hospice of Butler & Warren Counties Elevates Patient Care and Safety One Bed at a Time
To provide the best care possible to patients, it is important to the team at Ohio's Hospice of Butler & Warren Counties to stay at the forefront of technology in medical equipment. Thanks to a generous donor, the not-for-profit hospice has been able to introduce state-of-the-art Centrella™ Smart+ beds in five rooms at its inpatient care center, Lorelei's Place.
"We can create settings catered to each individual patient," said Brittany Williams, a nurse with Ohio's Hospice of Butler & Warren Counties. "If a patient can sit up, but should not walk around the room, the bed will notify the staff of a weight change. I can create a setting for the bed to stop reclining after a certain point if the patient cannot lay flat for respiratory reasons. There is so much that the bed can monitor for us, so we can focus more intently on delivering expert care."
These beds will help the team at Ohio's Hospice of Butler & Warren Counties to provide a new level of care that is designed with both the patient and caregiver in mind with features that help keep patients safe, secure and comfortable. Features including exit alarms and verbal safety cues help to keep patient safety at the forefront of caregiving. Exit alarms on the beds are motion-activated lights that project onto the floor and give visual cues to caregivers to easily and efficiently monitor the patient's status. Verbal safety prompts such as, "brake not set" or "care team called," help to alert the staff when attention is needed.
Smart+ bed mattresses include features that allow advanced patient care by automatically adjusting the patient based on pressure points. These mattresses help to prevent skin breakdown and reduce bed pain. Caregiving staff can monitor patient weight without disturbing or moving the patient using the built-in scale.
The comfort and safety features of the Smart+ beds mean staff can devote more time to caring for patients when it is needed along with more time for patients to be comfortable. As technology advances, so do our capabilities to provide superior care and superior services to our patients. Thanks to the generosity of our donors, more patients than ever will be able to experience superior comfort and safety at Ohio's Hospice of Butler & Warren Counties.