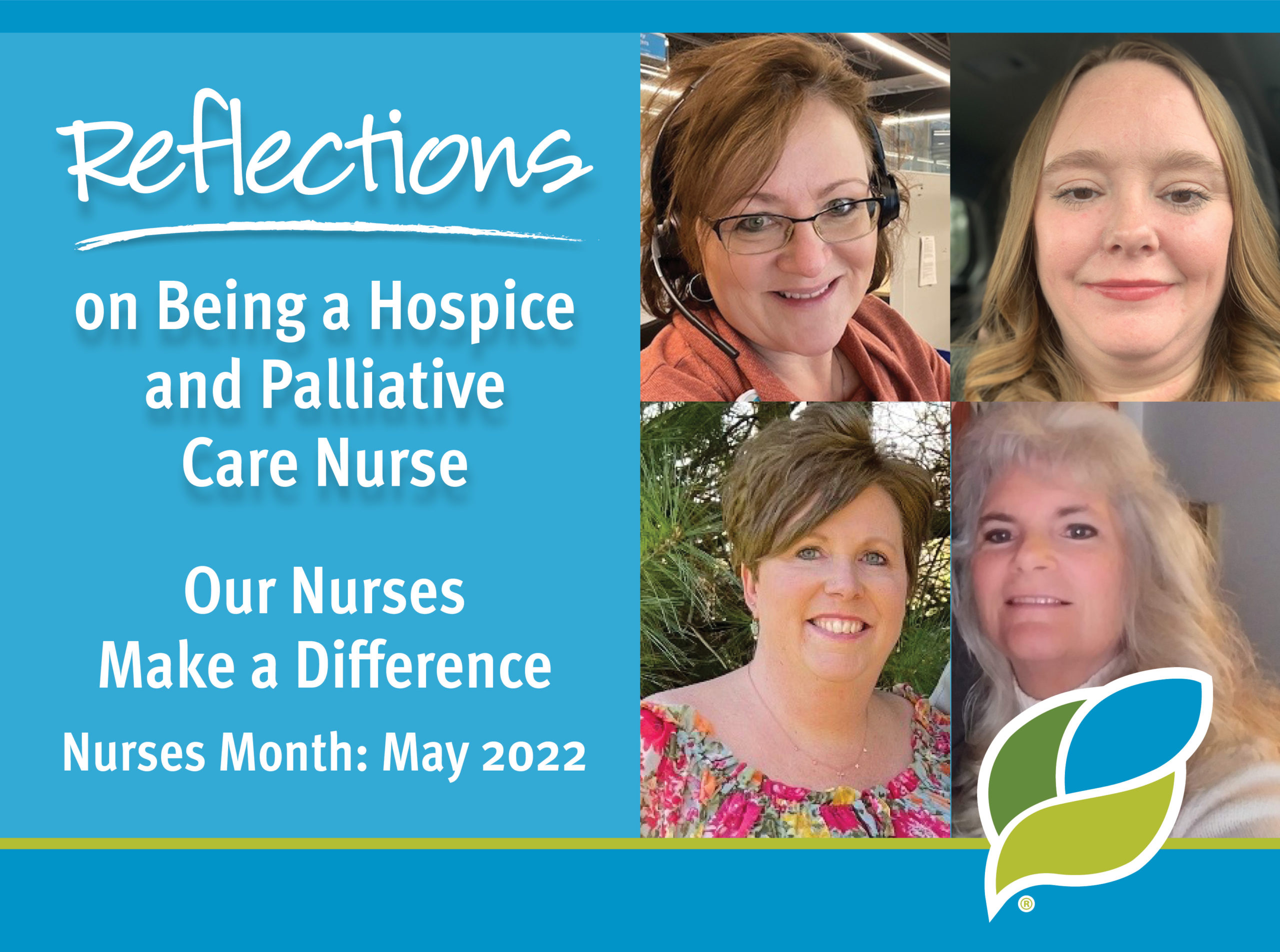 Reflections on Being a Hospice and Palliative Care Nurse
As we celebrate Nurses Month throughout the month of May, we are recognizing nurses for their commitment to the profession and for providing compassionate care and support to the patients they serve. We thank our nurses for their dedication to our mission to celebrate the lives of those we have the privilege of serving by providing superior care and superior services to each patient and family. 
We invite you to read about one of our nurses at Ohio's Hospice of Butler & Warren Counties.
Debra became a nurse after watching her sister receive hospice care. "There were so many inconsistencies and lack of care that I decided then and there I was going to become a nurse," she said. "I did so with the hope that I can actually change the way patients are treated and help educate families along the way."
To Debra, kindness is synonymous with compassion. No matter what their age, religion, race, everyone is to be treated the same. "People are under a great deal of stress and anguish when faced with a health crisis," she said. "I always strive to keep this in mind and be kind."
One of her favorite memories as a nurse is helping a family, educating them, and getting their loved one comfortable. "Although it is part of our daily duties, they recognized how I had gone above and beyond to help everyone involved, especially the patient," she said. "Just a little recognition went a long way for me."
To learn more about Ohio's Hospice of Butler & Warren Counties, please visit: www.HospiceofBWCO.org