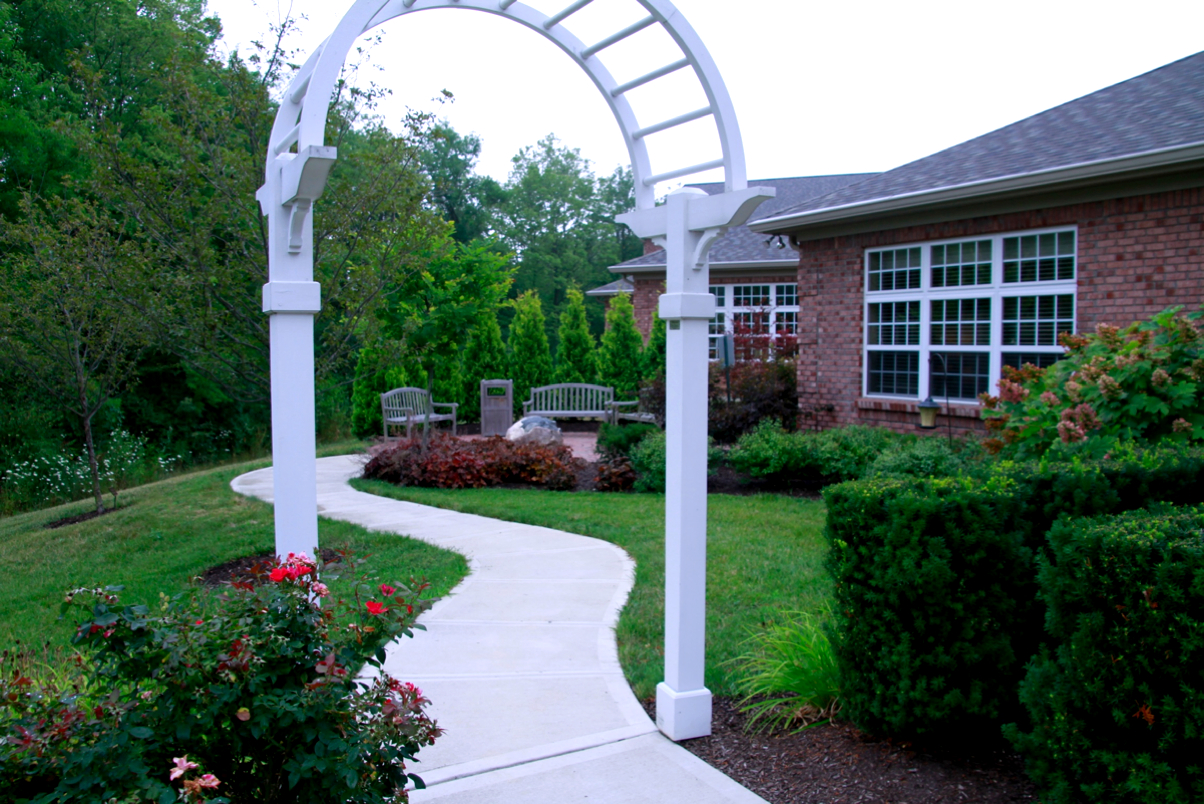 Share Your Love of Gardening at Ohio's Hospice of Butler & Warren Counties
Hospice of Butler & Warren Counties invites you to be part of the Adopt-a-Garden program at our beautiful Hospice House campus. You will experience the satisfaction of making a difference in the lives of others by enhancing the gardens at Lorelei's Place for patients, their families and visitors.
Volunteer as an individual, organization or as a family volunteer project by adopting a garden or small bed in our Hospice House gardens to care for and maintain. All gardens will include display signage listing those who have been part of this inspirational project on a recognition plaque.
For more information on how to become involved, please contact Landscaper Susan Tyree at STyree@hospiceofdayton.org.