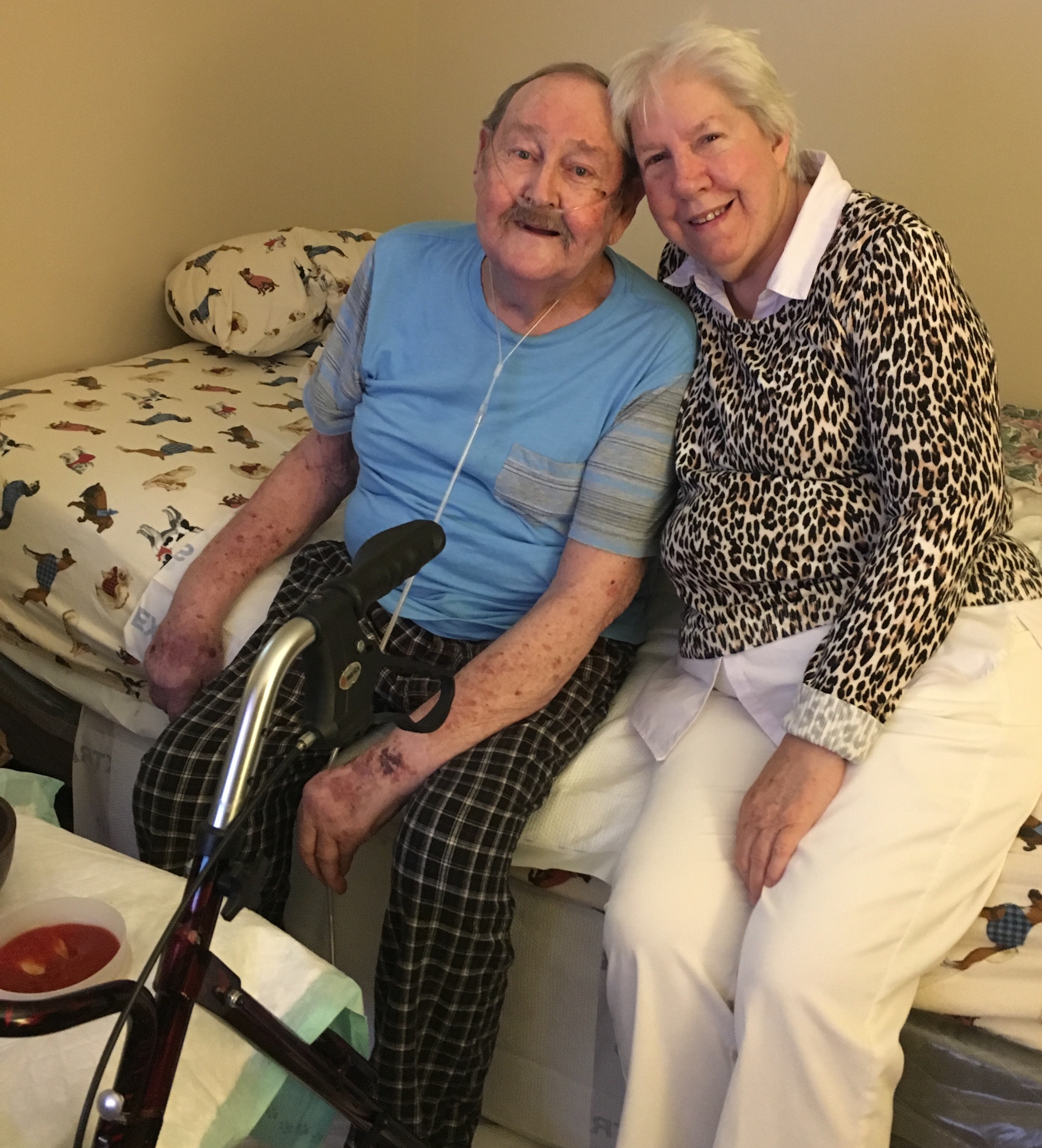 How They Found Love 58 Years Ago
Only 6 percent of marriages in the United States has lasted more than 50 years. Russell and Blanche Fields might be surprised to learn they are part of such an exclusive group, as they just celebrated their 58th anniversary.
The two met when fifteen-year-old Blanche and her boyfriend at the time were walking with some other friends to the skating rink. Russell was driving by and offered the group a ride. That was all it took. "The boy I was going with didn't have a car," Blanche confides with a grin. Russell did.
Blanche and her sister were raised in foster care along with five other girls. Russell, the son of a Pentecostal minister and very religious mother, was 20 when they met. The pair married when Blanche was 16. Blanche's first introduction to Russell's parents came on their wedding day when they moved in to live with them. Russell, having seven brothers and three sisters, was used to a crowded household. The newlyweds ended up sharing a bedroom with Russell's sister and her two children.
By 17, Blanche had the first of the five children she and Russell would raise, and the couple soon took up residence in a trailer parked behind the Fields family home. They were grateful when a tornado that destroyed a trailer just a short distance away only damaged the awnings on their mobile home. They had a second adventure with the trailer when it went off its moorings and rolled into a creek. But again, there were no injuries and only minor damages.
In 1966, Russell found a career working as a drill operator with Moody's of Dayton, a municipal and industrial contractor. He enjoyed his work and traveled multiple states for his job. Among other projects, Russell helped drill the wells that feed water to the fountains at Riverscape in downtown Dayton.
The Fields made their family home in West Carrollton, where they lived for forty-two years. All three of the Fields girls and two Fields boys graduated from West Carrollton High School. Visiting with the couple on a fall afternoon, Russell had the TV tuned to old westerns. Their oldest daughter, Robin, says westerns were always his favorite TV fare. "We were raised watching Gunsmoke, Wyatt Earp, all the old westerns," she remembers "The only time the kids got to choose what to watch was Sunday at 7:30 when Walt Disney was on."
Russell helped all of his children get a start on life, helping them buy their first cars and assisting with home repairs after they moved into their first homes. Blanche was a blessing to them as a loving and reliable babysitter for grandchildren. With their health declining, the couple moved in with their oldest son this year.
Asked for the secret of his long and happy marriage, Russell says simply "we love one another and like to be together." They still make each other laugh, tease each other sweetly and cherish the time that they've shared – starting with that ride to the skating rink so many years ago.
 Russell Fields passed away October 23, 2018, age 79.