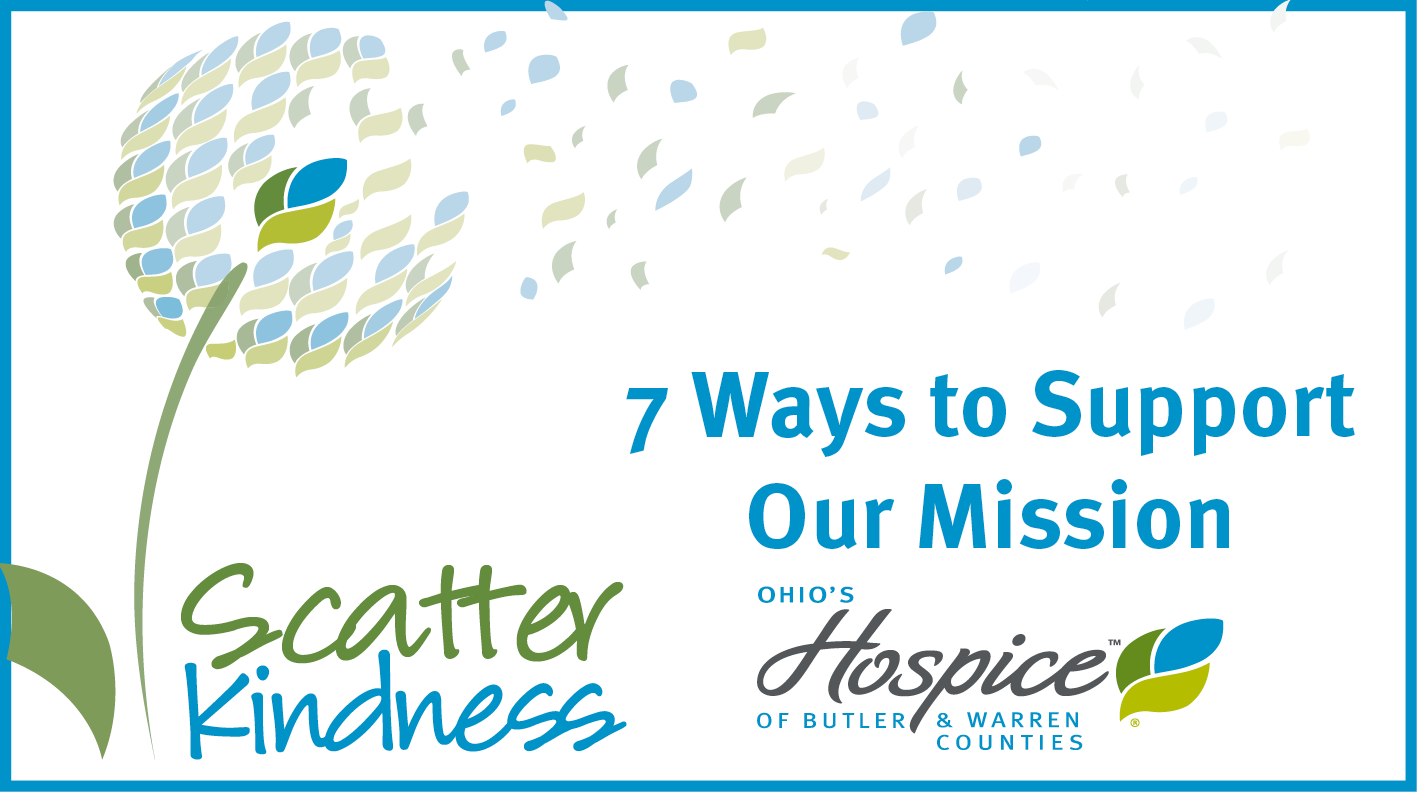 7 Ways to Support Our Mission
OUR MISSION: To celebrate the lives of those we have the privilege of serving by providing superior care and superior services to each patient and family.
Here are seven ways you can support our mission and benefit patients and families in our community:
1. Volunteer
Time is a valuable resource for our patients and their families. From friendly visits and flower deliveries to office support and data entry, every minute of volunteer time helps enable us to deliver superior care and superior services. You can find out more by visiting our website,
www.HospiceofBWCO.org.
2. Facebook
Like our Facebook page to share our posts and help us keep the community up to date on Ohio's Hospice of Butler & Warren Counties' happenings.
3. United Way and Employer Match programs
Designate your United Way donation to us as your charity of choice or see if your employer offers matching funds when you donate to us.
4. Annual Gifts
Become one of the generous donors who support us during our Annual Giving Campaign. More information will be available in November, keep your eyes peeled!
5. Memorial Gifts
A meaningful way to honor the memory of someone you love is to donate to Ohio's Hospice of Butler & Warren Counties in their name. Complete and return the enclosed envelope with your loved one's name included.
6. Attend Our Events
Join in our annual Remembrance Walk/Run to get involved and raise funds for our patients and watch for news of other events and opportunities.
7. Invite Us
We welcome the opportunity to speak at your group's next meeting, so we can let people know who we are and how we can help. Call 937.258.5537 for more information.