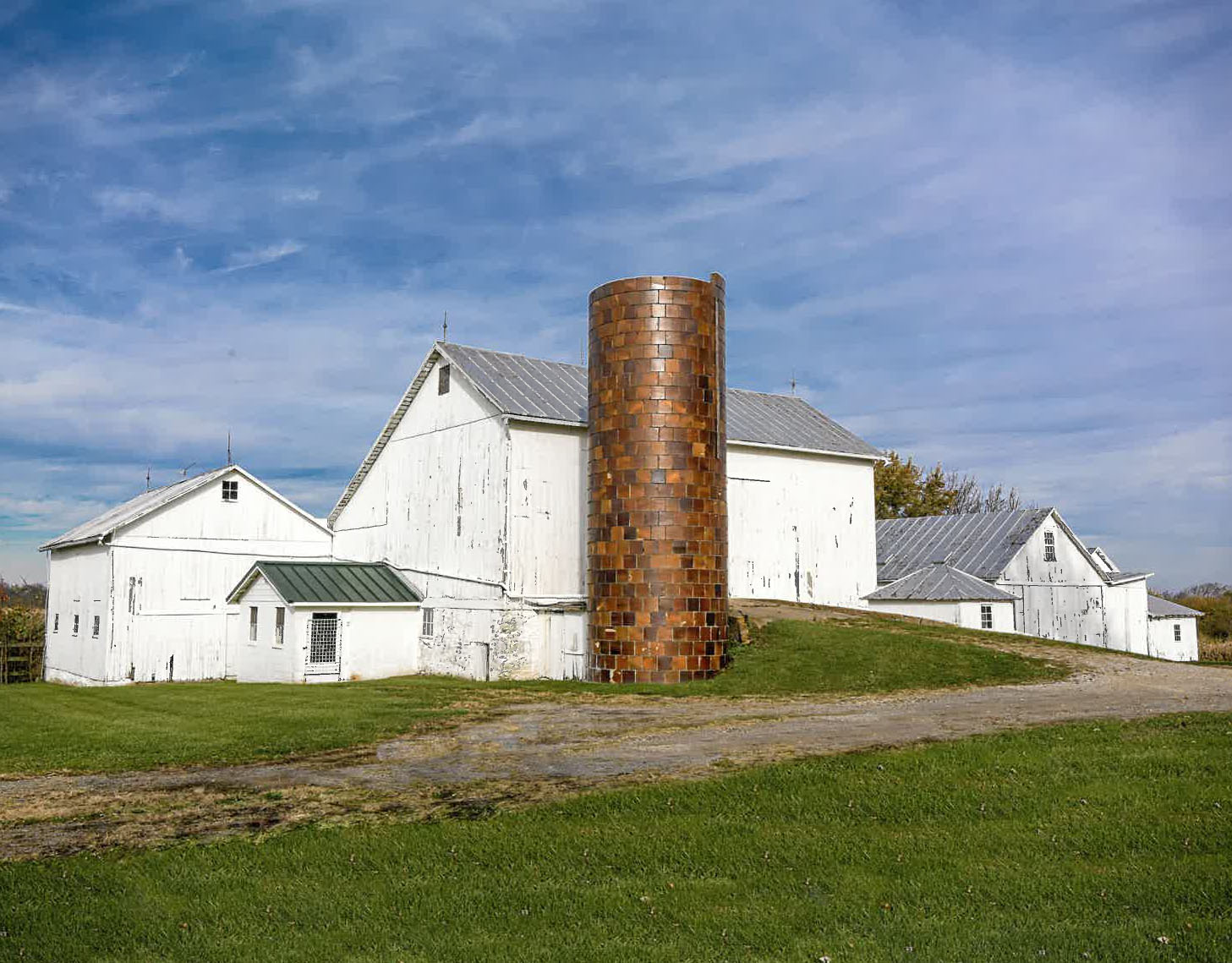 It's the green pastures and the bright blue sky. It's the soil and the generations that have turned it, nurtured it, and loved it. It's Ohio on a summer afternoon that seems to linger long into the light gray of the evening. It's everything the Barnthouse family has known and preserved, generation after generation.
Bud Barnthouse lived in the same house he was born in 89 years ago. His was the fourth generation to live on the century-old farm. Bud could tell you every tractor they'd owned since he started using one at age 12 (IHC Farmall) to the last one he bought (Allis-Chalmers D17). He not only worked his dairy and hog farm but also farmed others nearby. When he was young, his father would let him borrow the truck every other week to go to Saturday night square dances at LeSourdsville Lake. He never missed a dance. That's where he met Belva.
Bud first asked Belva's sister to dance, but next, he asked Belva. "After that, I danced every dance with Belva," Bud recalls with a laugh. "Afterward, we'd all go to Hyde's Restaurant and treat the girls to banana splits."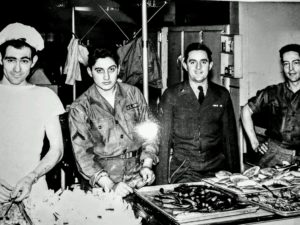 Belva and Bud married in 1951 and moved to the farm where Bud was raised. Belva had not grown up on a farm, and when she arrived, "I didn't know which end of a cow to milk," she quips. That didn't last. Bud was drafted into the army in 1956, serving in Germany as a member of the 259th Field Artillery Missile Battalion displaying guided missiles. Belva had to pick up some of the chores he left behind, quickly becoming a full-fledged member of the farm family. Bud (pictured second from right) traveled the autobahn, visited Hitler's solid concrete hideaway, and wept over the destruction he saw in German villages ravaged by war. He saw soccer being played for the first time, thinking it was the "dumbest game" he ever saw. When he returned home, he brought Belva souvenir wooden shoes from Switzerland, marveling that he had correctly guessed her size.
Over the decades, the couple kept busy with the farm, raising two daughters and celebrating birthdays and anniversaries in the farmhouse. Their daughters, Pat and Brenda, both found themselves married into farm families. Belva and Bud's granddaughters also married into farm families, and grandson Tyler is currently a student at South Dakota State University. Generation upon generation, farming continues to run in the family bloodline. What Bud and Belva planted and nurtured are traditions, family ties, and connections to the land. Their legacy extends far beyond the pastoral fields of their family farm in southern Ohio.
Bud and Belva were both receiving care from Ohio's Hospice of Butler & Warren Counties. Bud died on June 28, 2016.
To support other families in our care, please click here.