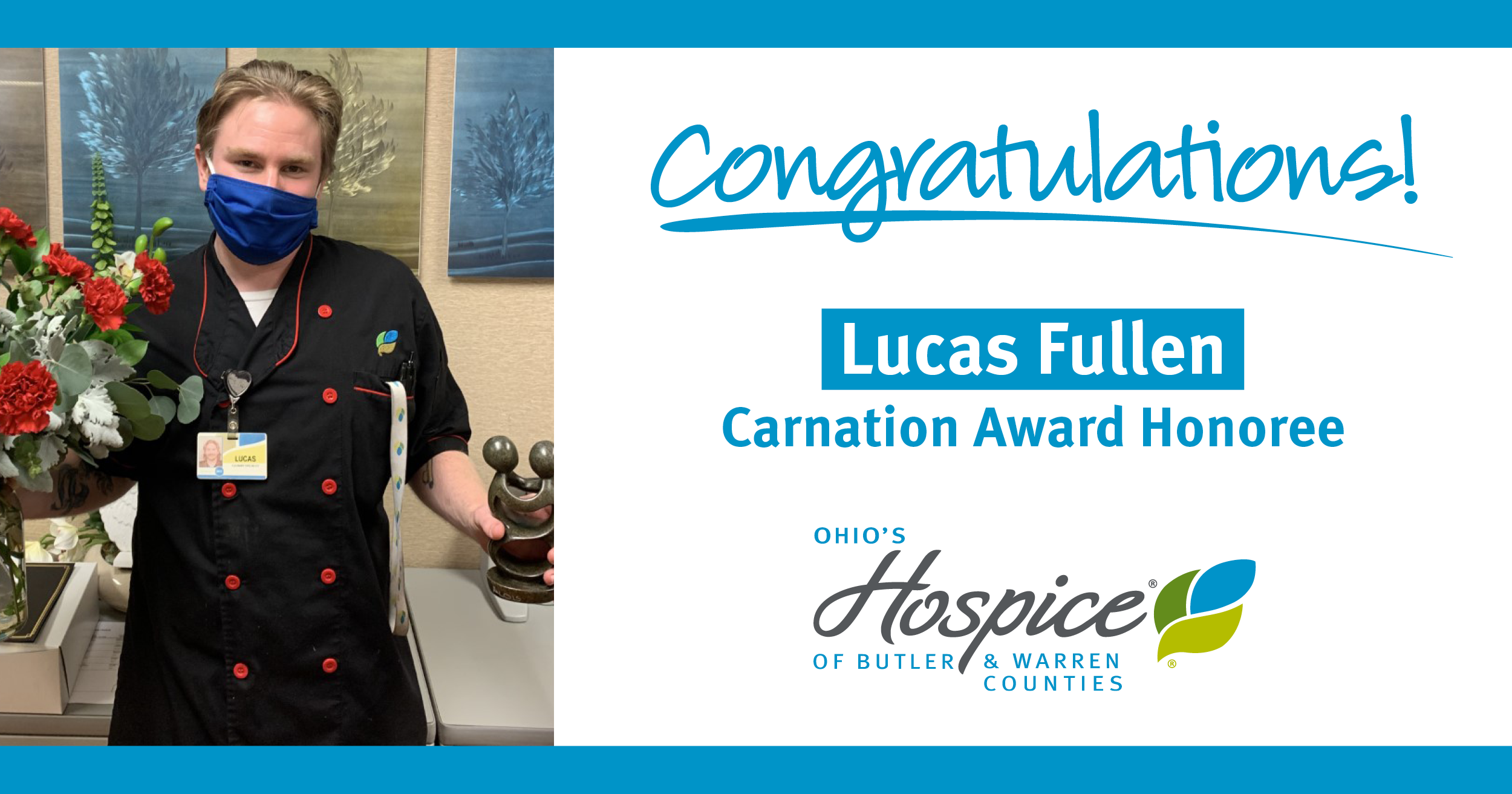 Ohio's Hospice Recognizes Lucas Fullen With Carnation Award
Outstanding members of the Ohio's Hospice staff are recognized each quarter with Bouquet of Recognition Awards for Excellence. Lucas Fullen, a culinary specialist with Ohio's Hospice of Butler & Warren Counties, was recognized with the Carnation Award during the fourth quarter of 2020.
The Carnation Award recognizes administrative assistants and staff in finance, quality assurance, information technology, human resources, public information, foundation, hospitality, culinary, facilities, purchasing, volunteers and all other mission support departments.
Lucas was nominated by Kathleen Cooley, shift leader Hospice House/IPU at the Ohio's Hospice of Dayton Hospice House. She shared a compliment she received about Lucas. 
"A patient's private caregiver stated that he has placed several orders for his patient, and Lucas is always so friendly when he answers the phone," she wrote in the nomination form. "The meals are always delivered quickly."
Congratulations to Lucas on being recognized with the Carnation Award and thanks to him for his dedication to the mission of Ohio's Hospice.